General Dentist
Dr. Bo Chao Wang
DMD
Dr. Bo Chao Wang graduated with honors from the University of Toronto in 2012. He then attended Boston University Henry M. Goldman School of Dental Medicine and received his Doctor of Dental Medicine degree in 2017. Dr. Wang is a member of the American Dental Association (2013-present), NC Dental Society (2018-present), and is trained in CEREC One Day Crowns technology. He and his wife moved from Boston in 2018 to join the Lane & Associates Family Dentistry team.
Dr. Wang stated that he loves dentistry because… "It's truly a combination of the things I respect and desire in life – knowledge in a health science field, community service, and business."
In his spare time, Dr. Wang enjoys spending time with his family and friends, painting, & playing basketball and badminton.
Joined Team Lane
Began working at Lane & Associates Family Dentistry as a General Dentist in multiple locations.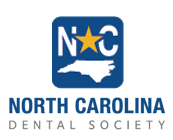 how can we help?
schedule your smile session
Our dedicated team of dental professionals is here to help make your smile story come true. Schedule your smile session with us today!
Doctor Schedule