General Dentist
Dr. Chanel Prince
DDS
Dr. Chanel Prince is a native of Holly Springs, North Carolina and graduated from Middle Creek High School. Dr. Prince earned a bachelor's degree in Chemistry from North Carolina State University, a Master's degree in Medical Science from Mississippi College and a Doctor of Dental Surgery from the University of North Carolina at Chapel Hill. As a proud dentist, Dr. Prince prides herself in her comprehensive approach to oral health. Her vision of total dental health is built on the foundations of building trusting relationships with her patients, the belief that patient education is crucial to comprehensive care, and encouraging patient involvement in treatment planning.
Dr. Prince is married to her amazing husband and high-school sweetheart Asia, an attorney-at-law. She loves trying new foods and exploring new restaurants with her husband and enjoys spending time with her family. Her house is semi-divided as Dr. Prince is an avid Wolfpack fan, but her husband can't make up his mind between the Wolfpack or the Tarheels.
Joined Team Lane
Began working at Lane & Associates Family Dentistry as a General Dentist in multiple locations.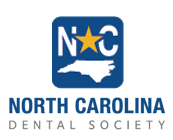 how can we help?
schedule your smile session
Our dedicated team of dental professionals is here to help make your smile story come true. Schedule your smile session with us today!
Doctor Schedule