General Dentist
Dr. Elise Brace
DMD
Dr. Elise Brace was born in New York and moved to Wilmington, North Carolina when she was two years old.  She received her Bachelor of Science degree in Biology with a minor in Genetics from North Carolina State University.  After undergrad, she attended East Carolina University School of Dental Medicine, where she received her Doctor of Dental Medicine (DMD).  While in dental school, Dr. Brace was involved in the ECU chapter of American Association of Women Dentists and Smiles for a Lifetime, a service group aimed at providing dental education to the residents of various assisted living facilities in Greenville. She is a member of the American Dental Association, the North Carolina Dental Society, and the American Association of Women Dentists. 
Dr. Brace currently lives in Fuquay-Varina with her husband, Nathan, and her dog, Penny.  When not practicing dentistry, she enjoys spending time with family and friends, hiking, sewing, and curling up on the couch with a good book! 
Bright New Beginnings
Graduated from East Carolina University School of Dental Medicine.
Joined Team Lane
Began working at Lane & Associates Family Dentistry as a General Dentist in multiple locations.
Featured in Dental magazine
Midtown Magazine named Lane & Associates as "Best Dentist in Raleigh" bronze edition.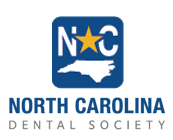 how can we help?
schedule your smile session
Our dedicated team of dental professionals is here to help make your smile story come true. Schedule your smile session with us today!
Doctor Schedule