General Dentist
Dr. Jing Luo
DDS
Dr. Jing Luo received her Doctorate of Dental Surgery from the University of North Carolina with distinguished honors. Before her dental career, Dr. Luo earned her doctoral degree at the Department of Physiology from the University of Wisconsin-Madison and completed a three-year postdoctoral training at the University of Michigan. Dr. Luo joined Lane & Associates Family Dentistry in early 2017 and in the course of dental and academic training from top-ranking schools, she has developed a remarkable ability to detect details and problems, working with her hands to solve intrinsic problems in dentistry. Her enthusiasm, responsibility, and patience have always been greatly appreciated by her patients and staff. Understanding the patients, she provides them with excellent professional care in preventing oral diseases, achieving better health and appearance. Dr. Luo is a member of the American Dental Association, American Heart Association, and North Carolina Dental Society.
In her spare time, Dr. Luo loves to spend time with her husband and their children, volunteering at her church, and loves to live in North Carolina because the weather is great.
Dr. Luo currently practices in our Cary and Raleigh offices.
Joined Team Lane
Began working at Lane & Associates Family Dentistry as a General Dentist in multiple locations.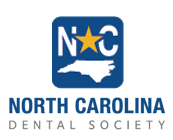 how can we help?
schedule your appointment
Our dedicated team of dental professionals is here to help make your smile story come true. Schedule your smile session with us today!
Doctor Schedule