General Dentist
Dr. Joseph Ciesielski
DDS
Dr. Joseph Ciesielski aka "Dr. C" is a Greenville, NC native and a graduate of UNC-Chapel Hill in 2009 and a UNC Dental School graduate of 2013. He belongs to many professional dental organizations including the Academy of General Dentistry, the American Dental Association, the American Academy of Cosmetic Dentistry, and the Raleigh Wake County Dental Society. He recently completed a year-long dental implant program through the International College of Oral Implantologists (ICOI) and is certified in Baby Oral Healthcare (BOHP). Dr. Ciesielski believes that continuing his education is vital so that he will be able to provide the best care for his patients.
When he is not practicing dentistry, Dr. Ciesielski enjoys spending time with his family and friends.
Bright New Beginnings
Graduated from the University of North Carolina at Chapel Hill School of Dentistry.
Joined Team Lane
Began working at Lane & Associates Family Dentistry as a General Dentist in multiple locations.
Featured in Dental magazine
Midtown Magazine named Lane & Associates as "Best Dentist in Raleigh" bronze edition.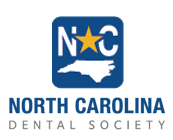 how can we help?
schedule your smile session
Our dedicated team of dental professionals is here to help make your smile story come true. Schedule your smile session with us today!
Doctor Schedule