General Dentist
Dr. Megan Hayworth
D.D.S.
Dr. Megan Hayworth is a friendly and caring practitioner with a goal to help maintain her patient's best health and best smiles. Dr. Hayworth is a double Tar Heel, completing both her Bachelors of Science degree in Biology and Doctor of Dental Surgery (D.D.S.) degree at the University of North Carolina at Chapel Hill. After graduation, she went on to complete her General Practice Residency (GPR) at the UT Medical Center in Knoxville, TN. Dr. Hayworth is also a member of the American Dental Association, the North Carolina Dental Society, and the Academy of General Dentistry.
When she is not cheering on her Tar Heels, you can often find her outdoors – hiking, camping, or spending time on the family farm. She also has some not-so-hidden musical talents including being a member of UNC's acapella group during dental school. Dr. Hayworth currently resides in Cary NC and to her, the Triangle area is such a great place to live for its many greenways and parks but she will never turn down a weekend trip to the mountains or beach!
From Dr. Hayworth:
"Requiring extensive dental work to restore my own smile, I fell in love with the field of dentistry and the impact it can have on a patient's confidence. Now, when I recommend treatments such as dental implants, grafting, or crowns – I am recommending them having had them myself, knowing how it feels to experience the procedure, and the wonderful outcomes that await.
Knowing and understanding how the mouth is connected to one's overall health is key. A healthy body and mind start with a healthy smile. Establishing and maintaining good oral hygiene habits helps maintain your smile for a lifetime.
I enjoy treating patients of all ages and look forward to seeing you in the office soon!"
General Practice Residency Training
Completed the General Practice Residency (GPR) training at UT Medical Center in Knoxville, TN.
Joined Team Lane
Began working at Lane & Associates Family Dentistry as a General Dentist in multiple locations.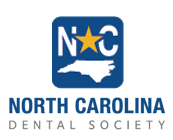 how can we help?
schedule your appointment
Our dedicated team of dental professionals is here to help make your smile story come true. Schedule your dental appointment with us today!
Doctor Schedule