General Dentist
Dr. Scott Folsom
DMD
Dr. Scott Folsom graduated with his Bachelors of Science degree in Biology from Penn State/Albright College, with a Full Scholarship from the US Navy Reserves, in 1982 and then completed dental school at Temple University School of Dentistry in 1988. Taking one year off of dental school to finance his education, Dr. Folsom worked at Hahnemann Medical College and Philadelphia College of Osteopathic Medical Hospital. He values education and consistently seeks CE opportunities throughout his career. Dr. Folsom joined the Lane & Associates Family Dentistry team in 2018 and is a member of the American Dental Association (ADA), Academy of General Dentistry (AGD), and NC Dental Society.
Dr. Folsom is married to his greatest supporter, his wife Barb, and enjoys spending quality time as a family with their daughter Natalie. As an avid outdoorsman, Dr. Folsom also loves spending time kayaking, fishing, hiking, golfing, or walking his two dogs, Izzy and Scout. He is very active in his community and can often be found volunteering at his Church or with the local Prison/Jail Ministry. Some of his other hobbies include reading, landscaping, and trying to learn the guitar.
Fun Facts about Dr. Folsom:
What is one of your Favorite/Funniest patient interactions? "My crown & bridge patient, Roman, used to sleep during his appointments – I would only wake him if he started snoring!"
Why did you join Lane & Associates Family Dentistry? "I joined Dr. Lane's practice because it's a high-quality patient-centered group practice."
Favorite Dental School memory? Passing dental boards had me skipping down the halls!! I also enjoyed the support of close friends throughout my time there.
Describe some of your past Dental Career: "In the past, I owned two dental practices and also worked in Pediatric Dentistry for 7 years treating disadvantaged youth. I am young at heart and truly a big kid!"
Joined Team Lane
Began working at Lane & Associates Family Dentistry as a General Dentist in multiple locations.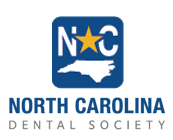 how can we help?
schedule your smile session
Our dedicated team of dental professionals is here to help make your smile story come true. Schedule your smile session with us today!
Doctor Schedule