General Dentist
Dr. Wenjing Pang
D.D.S.
Dr. Wenjing Pang was born and raised in Beijing, China, and came to the US in 2005. She has lived all across the United States from Idaho, Florida, California, and finally North Carolina. She fell in love with North Carolina which is why she decided to stay and practice here. She loved the North Carolina seasons, the beach, and the mountains. 
Dr. Pang graduated from China Agricultural University with her Bachelor's of Science in Agronomy in 2005. She then went on to graduate from the University of Idaho with her Master's of Science degree in Plant Science in 2007 and also attended the University of Florida to receive her Ph.D. in Entomology and Nematology in 2010. Finally, she attended the University of North Carolina School of Dentistry to receive her Doctor of Dental Surgery degree in 2020.  
Along with speaking both Chinese and English, Dr. Pang is also a member of the American Dental Association and the North Carolina Dental Society. Her favorite type of dentistry includes pathology, restorations, dentures, and premolar endos. In her spare time, Dr. Pang enjoys cooking and hiking. She also volunteers at his nearby church and community whenever she can.  
Joined Team Lane
Began working at Lane & Associates Family Dentistry as a General Dentist in multiple locations.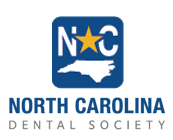 how can we help?
schedule your appointment
Our dedicated team of dental professionals is here to help make your smile story come true. Schedule your dental appointment with us today!
Doctor Schedule