VISIT OUR SOUTHERN PINES, NC DENTIST OFFICE

10677 U.S. Hwy 15/501 Southern Pines, NC 28387

 (910)295-5980

 (910)295-3593
Schedule Your Appointment at Lane & Associates Southern Pines
Our Southern Pines NC Dental Services
From Crowns to fillings & everything in between!
WE'VE MOVED! We are now located at 10677 U.S. Hwy 15/501 in Southern Pines, NC!
If you're looking for a family dentist in Southern Pines, NC, you can feel confident that no other dental office offers a more comprehensive range of dental treatments than Lane & Associates Family Dentistry.
Our focus on preventive care means we don't just provide cosmetic and restorative dental procedures for a brighter, more beautiful smile — we also provide all the routine, general dental services you and your family need for lasting oral health protection.
In need of other services? We also offer specialty dental care in Southern Pines and surrounding areas. Some of these services include dental exams, dental X-rays, dentures, sleep apnea treatment and more. We are in-network with Pinehurst Medical and are closely located to Pinehurst Memorial Hospital and First Health Memorial.
At our Southern Pines, NC office we accept the following insurance providers:
Ameritas
Blue Cross Blue Shield North Carolina (BCBSNC)
Cigna
Dentemax
DHA
Guardian
Humana
MetLife
Principal
United Concordia (UCCI)
UnitedHealthcare (UCH)
10 Special Features of the Lane & Associates Southern Pines, NC Office:
We have a Periodontist in-network with over 18 insurances.
We have a Dentist that treats Sleep Apnea and TMJ which we file Medical Insurance to cover most expenses for patients.
We offer one (1) day CEREC Crown Technology.
We are open Friday when most General Dentists are closed in this area.
We offer a child's first dental visit program.
We have access to all specialists through Lane & Associates that are in-network.
We offer payment plans through Care Credit.
We take same day emergencies.
We have a very caring staff.
We love to make you smile!
Businesses Located Near Our Office:
Davita Dialysis
Carolina House
First Health Cardiology
Pinehurst Family Care
Advanced Behavioral
McGill Associates
Van Camp, Meacham & Newman Attorney
AMG- Advanced Medical Group
Southern Pines Aesthetics & Laser Institute
Williamson Gynecology
Pinehurst Medical Clinic Heather Glen Office
Monroe & Monroe Dental
Allergy Partners
Dr. Glen Dunlap Podiatry
Business, Schools and Centers in the General Southern Pines Area
These are located just down the road from our convenient Southern Pines, NC Dentist's Office location:
Moore Regional Hospital
Pinehurst Medical
Pinehurst Surgical
Pinehurst Radiology
First Health Child Development Center
First Health Fitness Center
Pinehurst Neurology
Pinehurst Dermatology
Sandhill's Neurology
BB&T
PNC Bank
Pinehurst Plastic Surgery Specialist
Reid Heart Center
Pinehurst Elementary School
Brookdale Pinehurst
Schedule Your Appointment at Lane & Associates Southern Pines
Don't wait to request an appointment with our Southern Pines, NC dentists! Fill out the form at the bottom of the page to get started, and our staff will be in touch with you shortly to confirm an appointment time that works for your busy schedule.
MAP & DIRECTIONS TO LANE & ASSOCIATES IN SOUTHERN PINES, NC
If you're looking for directions to Lane & Associates' Southern Pines, NC dental office, you've come to the right place. Lane & Associates' Southern Pines dental office is located on 10677 US Hwy 15/501. Still not sure where to find us? Please take a look at our map at the top of our page, email us at lanepinehurst@lanedds.com, or give us a call at 910-295-5980 — we'd be happy to answer any questions you may have.
In addition to Southern Pines, Lane & Associates serves dental patients from our locations in Angier, Biscoe, Cary (Green Level West, St. Charles Place and Tryon Rd), Dunn, Durham (Miami Blvd and Broad St), Erwin, Fayetteville, Fuquay-Varina, Garner, Greensboro, Hamlet, Knightdale, Lillington, Mebane, Mt. Olive, Pittsboro, Raleigh (Ridge Rd, Harvest Oaks, Falls of Neuse Rd, Wake Forest Rd), Roseboro, Sanford (Tiffany Dr and Horner Blvd), Southern Pines, and Winston-Salem.
"You feel the charm as soon as you step through the door!"
I'm new to Lane and Associates, and I just had my first visit! The office is beautiful, the staff are courteous and professional, and also warm and friendly! You feel the charm as soon as you step through the door! I was a little nervous, but my visit was effortless and painless! The Dentist gave me all possible options, and incorporated my needs into a wonderful care plan that made me feel like an empowered patient and a valued member of the team! Lane and Associates is truly a hidden gem tucked sweetly in the quaint town of Southern Pines! Thanks guys for an amazing experience! I look forward to working with you all, and my smile thanks you too!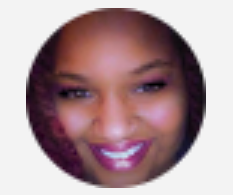 Kirah Marie via Google
Meet our Southern Pines, NC Dentists
Meet the skilled family dentists at Lane & Associates in Southern Pines, NC! Our dentists and the rest of our staff offer comprehensive dental care from our leading dentist office in the Moore County area. Learn more about each of our doctors below, then fill out the form at the bottom of the page or give us a call at 910-295-5980 to request an appointment.
how can we help?
schedule your smile session!
Schedule an Appointment for Family Dental Care in Moore County
Whether it's time for your routine dental check-up, or you'd like to talk to one of our doctors about our cosmetic dental procedures in Southern Pines, NC, we'd love to hear from you. Request an appointment today using our on-page contact form, or call us at 910-295-5980.
Office Hours
| | |
| --- | --- |
| Monday | 8:00am - 5:00pm |
| Tuesday | 8:00am - 5:00pm |
| Wednesday | 8:00am - 5:00pm |
| Thursday | 8:00am - 5:00pm |
| Friday | 8:00am - 5:00pm |