Chairman of the Board/Owner
Dr. Don G. Lane
DDS
Who is Dr. Lane?
Hi everyone! Dr. Lane here. At Lane & Associates, our patients are number one!  I want you to get to know me and to hear my story from my perspective.  So here we go…
The Early Years
As much as I would like to consider myself a Southerner, technically I am a Yankee.  I was born in Detroit, Michigan in 1953 and lived with my father and grandmother for a few years before being whisked off by my mother to Englewood, California.  It was here where my mother met my step-father, a North Carolina native, hence how I eventually found myself in lovely Fuquay-Varina.
My childhood had its ups and downs. We moved around a lot which led me to attend over 10 different schools. I do feel like these experiences molded me into the person I am today, being able to adjust and adapt quickly.
By my Junior year in high school, we had settled in Fuquay-Varina, North Carolina.  The place I will always call home.
The terms "Southern Charm" and "Southern Hospitality" quickly became very real to me.  Living in Fuquay-Varina, I felt like I had died and gone to heaven.   The last few years of high school were my favorite.  Senior Class President and leading the High School football team as their captain are some of my fondest memories. Being rooted in FVHS gave me many opportunities and opened many doors.  I was a Beta Club member, karate student, Morehead Scholar nominee and so much more.
Also, during this time, the two most profound, beautiful, and important events happened.  I became a Christian and I fell in love with my beautiful wife, Phyllis.
College Years
Phyllis and I set off for Chapel Hill, working hard, as we began our married life together with our sights set on either Medical School or Dental School.  This was back in the day where physicians still made house calls and worked long hours at the hospital (yes, I am that old). However, we wanted a family life, so after much thought, we decided on Dentistry and never looked back.  This was the 3rd best decision of my life.
In 1975, as I applied to dental school, I had my heart set on UNC, the number one dental school in the country.   I did not expect to get in, but I wanted it!   Phyllis and I had fallen in love with Carolina.   I also applied to Georgetown and Emory as back-ups.   Not even thinking about the burden of cost.   My mind was blown when I was accepted to all three schools. Obviously, I was very excited. So, another decision had to be made…where do I go?  I loved UNC and the history we had already created there.  However, I had fallen in love with Georgetown and its campus and of course the proximity to D.C.  The realization of life kicked in when I found out the cost of Georgetown. I knew that I could not afford it. I came from a very poor family and Phyllis, though from a lovely middle-class Southern family, would not have been able to help. UNC being ¼ of the cost of the other two schools…. the decision was easy.  In August of 1976, I began my journey of becoming a dentist.
All About Dentistry
It has always been important to me to be able to both diagnose and treat patients. I love being able to make people feel better; whether is it is making them laugh, performing surgical procedures, or simply making them feel more confident with their smile.
I am often asked what is my favorite part of dentistry.  Though I do honestly love so many aspects of dentistry, oral surgery is my greatest passion.
Practices…Practices …Practices
In 1980 we opened our first practice in Fuquay- Varina, NC.  We loved being able to bring quality dentistry to small towns…so we kept going…and going!  Eventually adding multiple offices to the Triangle area. I am proud to say that we currently have 30 general practice and 10 specialty practices.
Family Life
I have been married to my better 90%, Phyllis, for over 45 years.  We have 2 beautiful daughters, Ashley and Jessie, and have been blessed with 4 amazing grandsons!
Fun Facts
I love animals.  I often find myself picking up turtles off the road or rescuing birds down at Emerald Ise.  However, dogs are my absolute favorite.  My most recent pup, Max, was actually found under the buildings of one of our old dental offices.   I am addicted to Diet Rite and love a good cigar.
Dr. Don Lane graduated from the University of North Carolina at Chapel Hill School of Dentistry in 1980, following obtaining a degree at UNC in Chemistry from 1972 to 1976. He and his wife Phyllis opened their first Lane & Associates dental practice in Fuquay-Varina, NC in 1980. 
Dr. Lane is a member of the ADA, the NC Dental Society and the Academy of General Dentistry from whom he has received the Prestige's Fellowship Award. Dr. and Mrs. Lane have two children, Ashley and Jessie, and four grandchildren. 
Dr. Lane continues to control and oversee the operations of Lane & Associates Family Dentistry and mentors many of its approximately 60 Doctors. 
Bright New Beginnings
Graduated from the University of North Carolina at Chapel Hill with a Bachelors in Chemistry Degree.
Officially a DDS!
Became a doctor of dental surgery (DDS) graduate at the University of North Carolina Chapel Hill School of Dentistry.
First Lane & Associates Practice was opened
Opened his first dental practice in Fuquay-Varina, NC.
28 more locations added
Since 1980, nearly 30 Lane & Associates Family Dentistry offices have been opened.
Featured in Dental magazine
Harnett County Magazine in North Carolina dubbed our doctors as the "BEST DENTISTS IN HARNETT COUNTY!"
Over $10,000 raised for Kay Yow Cancer Fund
Our dental offices obtained 10,000 likes on the photo of our CEO in a tutu, and Dr. Lane donated $10,000 to Cancer research.
Awarded 'Best Dentist' in Raleigh NC
Midtown Magazine people's choice Diamond Awards awarded Lane & Associates Family Dentistry "Best Dentist Raleigh NC" Bronze edition.
Awarded 'Best Dentist' in Fuquay-Varina, NC
Suburban Living Magazine based out of Fuquay-Varina, NC voted Lane & Associates as the Best Family Dentist in 2018.
Awarded 'Best Dentist' in Hamlet NC
Richmond Daily Journal voted Lane & Associates as Best Dentist in their Reader's Choice awards.
Awarded 'Most Loved Family Dentist' in Apex/Cary NC
Hulafrog's Mom go-to guide awarded Lane & Associates as Most Loved Family Dentist during their Most Loved Awards in 2019.
Best Dentists in Raleigh on Expertise.com
Through their 5 point system based on reputation, credibility, experience, availability and professionalism, Lane & Associates gained top ranking in the "Best Dentists in Raleigh' category.
Best Dental Office in Lee County
Awarded Best Dental Office in Lee County for the Sanford Herald during their 2019 voting.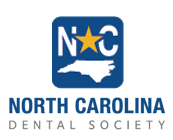 how can we help?
schedule your smile session
Our dedicated team of dental professionals is here to help make your smile story come true. Schedule your smile session with us today!
Doctor Schedule