General Dentist
Dr. Anthony Farmer
D.M.D
Dr. Anthony Farmer was born in upstate New York, but grew up in Central Florida.  He is the youngest of one sister and two brothers.  Dr. Farmer attended the University of Florida and earned his Bachelors Degree in Business Administration (2002) as well as his Doctorate in Dental Medicine (2018).
Dr. Farmer currently lives in Holly Ridge, NC with his wife who is also a dentist and former Navy Lieutenant. The two met while attending Dental School.  Dr Farmer has two dogs (Proton & Pepper). "Our family loves the area and we both have a passion for staying active and healthy as well as helping others with their dental needs."
From Dr. Farmer:
"If you love what you do you will never work a day in your life."
Bright New Beginnings
Graduated from University of Florida, with his Doctorate of Dental Medicine (DMD) degree.
Graduated from University of Florida, with his Master's in Prosthodontics.
Joined Team Lane
Began working at Lane & Associates Family Dentistry as a General Dentist in multiple locations.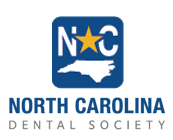 how can we help?
schedule your appointment
Our dedicated team of dental professionals is here to help make your smile story come true. Schedule your dental appointment with us today!
Doctor Schedule