General Dentist
Dr. Chad Lubecki
D.M.D.
Dr. Chad Lubecki grew up living between Southern California and Virginia due to his parent's career.  He earned his Bachelor's degree from Virginia Tech.  After college, he completed some training as a dental assistant before he matriculated into dental school.  Dr. Lubecki earned his Doctor of Dental Medicine degree from Midwestern University College of Dentistry in 2015.
Dr. Lubecki currently loves calling North Carolina home.  He planted his roots here after meeting his wife.  They have four dogs between them, which sounds like a lot of work. However, there's no more than 80 pounds of dog between them all. They enjoy new culinary experiences and take their dogs wherever they're allowed. Their pets are family and mean the world to them.
Joined Team Lane
Began working at Lane & Associates Family Dentistry as a General Dentist in Henderson.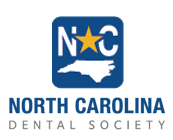 how can we help?
schedule your appointment
Our dedicated team of dental professionals is here to help make your smile story come true. Schedule your dental appointment with us today!
Doctor Schedule