General Dentist
Dr. Diana Parsons
DDS
Dr. Diana Parsons grew up in northwest Ohio, but is a Southerner at heart, having been born in Tennessee. She has a Master's degree in Dietetics from Case Western Reserve in Cleveland, Ohio. Dr. Parsons worked for more than 10 years in the healthcare profession prior to becoming a dentist. She earned her DDS from the School of Dentistry at UNC-Chapel Hill. Today, Dr. Parsons enjoys general dentistry and is very happy to be in a profession that allows her to treat and help others.
Dr. Parsons is a member of the North Carolina Dental Society, the American Dental Association, and the Academy of General Dentistry.
Joined Team Lane
Began working at Lane & Associates Family Dentistry as a General Dentist in multiple locations.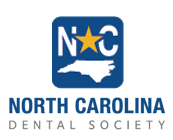 how can we help?
schedule your smile session
Our dedicated team of dental professionals is here to help make your smile story come true. Schedule your smile session with us today!
Doctor Schedule