General Dentist
Dr. Joseph Marchese
D.D.S.
MAIN BIO SECTION
Dr. Joseph Marchese grew up in Columbus, Ohio, he oldest of seven children.  He had a passion for dentistry and studied at Ohio State University School of Dentistry to earn his DDS. He joined the Air Force after graduating from dental school in 1980 and served 14 years on active duty. He retired from the Air Force reserves in 2003, and has been practicing dentistry since.
Dr. Marchese has lived in Goldsboro since 1988. He has been happily married to his wife Rhonda for 21 years. They have a blended family with five children, and three grandchildren. Outside of work, Dr. Marchese is devoted to his family and enjoys the blessings of the Lord.
One of Dr. Marchese's favorite quotes that inspires him daily:
Proverbs 17:22 "A cheerful heart is good medicine, but a broken spirit dries up the bones."
Joined Team Lane
Began working at Lane & Associates Family Dentistry as a General Dentist in multiple locations.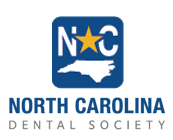 how can we help?
schedule your appointment
Our dedicated team of dental professionals is here to help make your smile story come true. Schedule your dental appointment with us today!
Doctor Schedule