General Dentist
Dr. Kent Denton
D.D.S.
Dr. Kent Denton has practiced for 40 years in the rural eastern NC town of La Grange, and he has strived to build a highly successful "people-oriented" dental community.
Dr. Denton resides in Walnut Creek, NC and is married to the former Cecilia Langston and has six children. Kent, Jr.,Jeff, Kyle, Dee, Christine, Catherine and Koleman. He is also a Rotarian and his wife, he and his children are all Paul Harris Fellow, Rotary's highest honorees. He is the former La Grange Chamber of Commerce President and has been elected twice as Citizen of the Year. He serves on several boards including Wachovia Bank and Arendell Parrott Academy. He is currently serving as the new chairman of the Board of the La Grange Redevelopment Foundation. His family attends the First Christian church in La Grange.
Bright New Beginnings
Graduated from the University of North Carolina School of Dentistry with his Doctor of Dental Surgery (DDS) degree.
Joined Team Lane
Began working at Lane & Associates Family Dentistry as a General Dentist in La Grange.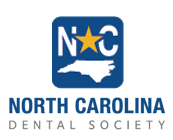 how can we help?
schedule your appointment
Our dedicated team of dental professionals is here to help make your smile story come true. Schedule your dental appointment with us today!
Doctor Schedule