COO/Chief Operational Officer
Dr. Mazin Aziz
DDS
Dr. Mazin Aziz is the Chief Operational Officer for Lane & Associates Family Dentistry. He received his Doctor of Dental Surgery degree from the University of Southern California, Los Angeles, California, in 2005. 
Subsequent to graduation from USC Dental School, Dr. Aziz became an Associate with Lane & Associates Family Dentistry, at the Wake Forest Road, Raleigh NC location and Fuquay Varina NC location in 2005. 
Dr. Aziz is a licensed DDS in the State of North Carolina. He currently holds memberships in numerous professional organizations including the American Dental Association, North Carolina Dental Society and Raleigh – Wake County Dental Society. 
Dr. Aziz provides a standard of excellence in personalized quality dental care to every patient. He is committed to continual education in the dentistry profession which allows him to give his patients healthy long-lasting beautiful smiles. 
Dr. Aziz is fluent in Arabic, French, and English. When Dr. Aziz is not practicing his passion for general dentistry, he enjoys traveling with his family.  
Joined Professional Dental Organizations
Dr. Aziz joined the American Dental Association, the North Carolina Dental Society, and the Raleigh-Wake County Dental Society.
Featured in Dental magazine
Midtown Magazine named Lane & Associates as "Best Dentist in Raleigh" bronze edition.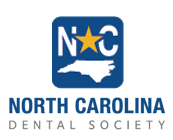 how can we help?
schedule your smile session
Our dedicated team of dental professionals is here to help make your smile story come true. Schedule your smile session with us today!
Doctor Schedule