General Dentist
Dr. Scott Segal
DDS
Dr. Scott Segal completed his undergraduate studies at the University of North Carolina at Charlotte where he double majored in Finance and Marketing. After working in the financial industry, he returned to school to pursue his dream of becoming a dentist. Dr. Segal completed his Doctor of Dental Surgery degree at the University of North Carolina School of Dentistry.
Dr. Segal enjoys practicing a broad scope of general dentistry.  He has a conservative approach to treatment planning that focuses on educating patients so they can make informed decisions regarding their oral health.  His practice approach revolves around providing patients with the least invasive way to restore proper form, function, and esthetics.
In his free time, Dr. Segal enjoys staying active as well as spending time with friends, family, and especially his wife, Courtney. They really enjoy trying new restaurants and love relaxing at the beach.
Joined Team Lane
Began working at Lane & Associates Family Dentistry as a General Dentist in multiple locations.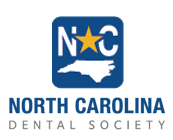 how can we help?
schedule your smile session
Our dedicated team of dental professionals is here to help make your smile story come true. Schedule your smile session with us today!
Doctor Schedule