General Dentist
Dr. Sunny Chung
DDS
Dr. Sunny Chung received a Bachelor of Science degree in Public Health from the University of Chapel Hill in 1990 and a Doctor of Dental Surgery degree from the University of North Carolina School of Dentistry in 2004. She is a member of the American Dental Association and a member of the North Carolina Dental Society. Dr. Chung is certified in Lumineers. She enjoys traveling, ballroom dancing, and spending quality time with her family.
Bright New Beginnings
Graduated from the University of North Carolina at Chapel Hill School of Dentistry.
Joined Team Lane
Began working at Lane & Associates Family Dentistry as a General Dentist in multiple locations.
Featured in Dental magazine
Midtown Magazine named Lane & Associates as "Best Dentist in Raleigh" bronze edition.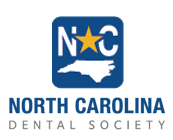 how can we help?
schedule your smile session
Our dedicated team of dental professionals is here to help make your smile story come true. Schedule your smile session with us today!
Doctor Schedule