General Dentist
Dr. Jennifer Hsu
D.D.S.
Dr. Jennifer Hsu was born in Iowa, but spent most of her younger years living in Taiwan. Over time she developed a love for all things dentistry and decided to pursue her dreams back in the States.  In 2013 Dr. Hsu moved to St. Louis, and earned her B.S.of Biology from Washington University in 2017. Set to achieve her dental goals, she attended the University of Michigan School of Dentistry, and Cleveland Dental Institute for residency.
Dr. Hsu decided to plant her feet in Raleigh-Durham area with her husband, an anesthesiology resident at Duke University. She is recently adopted a corgi named Bagel and plans to train it to become a therapy dog. When Dr. Hsu is off duty she enjoys keeping busy by indulging in various activities. She likes to bake, cook, explore farmers' markets, and try out restaurants in new cities.
From Dr. Hsu:
"My professional goal is to help patients achieve their teeth-related goals and gain a better understanding of oral health. I create a treatment plan according to the patient's priorities and values."
Bright New Beginnings
Graduated from the University of Michigan with her Doctor of Dental Surgery (DDS) degree.
Joined Team Lane
Began working at Lane & Associates Family Dentistry as a General Dentist in multiple locations.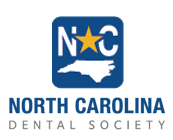 how can we help?
schedule your appointment
Our dedicated team of dental professionals is here to help make your smile story come true. Schedule your dental appointment with us today!
Doctor Schedule