General Dentist
Dr. Lejla Streets
D.M.D.
Dr. Lejla Streets, is a highly skilled professional with a passion for providing exceptional dental care to her patients. With a strong background in cosmetic, orofacial pain, and general dentistry, she brings a wealth of knowledge and expertise to her practice. Originally from Boston, MA, Dr. Streets earned her Doctor of Dental Medicine degree from Tufts University School of Dental Medicine. During her time there, she underwent extensive training and honed her skills in various dental specialties.Dr. Streets' dedication and commitment to her profession led her to commission with the US Army upon graduation. For five years, Dr. Streets served as an active duty dental officer on Fort Bragg, where she not only provided dental care to military personnel but also met her husband.
Outside of her dental practice, Dr. Streets enjoys spending quality time with her loved ones. Whether it's exploring new destinations, playing tennis, or taking leisurely walks on scenic trails, she cherishes these moments with her family and friends. Additionally, she is a strong advocate for supporting local businesses, recognizing the importance of community involvement. With her exceptional skills, caring nature, and commitment to her patients' well-being, Dr. Streets is dedicated to providing the highest level of dental care. Patients can trust that they are in capable hands when they visit her.
Joined Team Lane
Began working at Lane & Associates Family Dentistry as a General Dentist in multiple locations.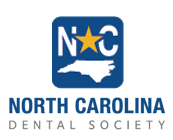 how can we help?
schedule your appointment
Our dedicated team of dental professionals is here to help make your smile story come true. Schedule your dental appointment with us today!
Doctor Schedule