General Dentist
Dr. Jerry Bayliff
D.D.S.
Dr. Jerry Bayliff  is a long time resident of Roxboro, NC and loves serving the community that he calls home.  Dr. Bayliff studied and earned his DDS from the University of North Carolina Chapel Hill. Dr. Bayliff has spent  33 years married to  his wonderful wife. They enjoy spending time with their  two  children, and grandchild. When Dr. Bayliff is not practicing dentistry he loves to play golf, and travel to new places with his wife.
From Dr. Bayliff
"Luck is where opportunity and hard work meet! I am very excited about this next chapter of my life, and thrilled to be part of the Lane team!"
Joined Team Lane
Began working at Lane & Associates Family Dentistry as a General Dentist in Roxboro.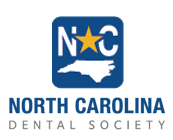 how can we help?
schedule your appointment
Our dedicated team of dental professionals is here to help make your smile story come true. Schedule your dental appointment with us today!
Doctor Schedule