General Dentist
Dr. Faith Witt
D.D.S.
Dr. Faith Witt was born and raised in Kenya and has been in the United States since 2007. She completed her bachelor's degree from Brigham Young University in 2013, and received a Doctor of Dental Surgery from Ohio State University in 2023.
Dr. Witt finds joy in working with patients who are a little apprehensive about various dental procedures and loves seeing them leave the dental office with a smile after a more positive experience than anticipated.
Dr. Witt loves spending time with her husband, Jason, and their two beautiful children, Leon  and Ayana.  She finds happiness participating in outdoor activities like running, hiking, and CrossFit.
From Dr. Witt:
"I enjoy operative dentistry and periodontology. I strongly believe you should establish a strong and healthy foundation first to maintain a healthy oral cavity."
Dr. Witt holds the following quote from Michael Stewart in high regard:  "Life is not an event but a process."
Bright New Beginnings
Graduated from  Ohio State University with her Doctor of Dental Surgery (DDS) degree.
Joined Team Lane
Began working at Lane & Associates Family Dentistry as a General Dentist in multiple locations.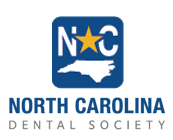 how can we help?
schedule your appointment
Our dedicated team of dental professionals is here to help make your smile story come true. Schedule your dental appointment with us today!
Doctor Schedule