General Dentist
Dr. Vasu Sharma
D.D.S.
Dr. Vasu Sharma was born and raised in New Delhi. She received her Bachelor of Dental Surgery (B.D.S) and a Master of Dental Surgery (M.D.S) in Prosthodontics from India. In 2023 she obtained a Doctor of Dental Surgery (D.D.S) degree from the University of North Carolina Adams School of Dentistry.
During Dr. Sharma's time in North Carolina, she actively participated in volunteering at various community clinics, demonstrating her dedication to providing dental care to underserved populations. She is an esteemed member of several professional organizations, including the American Dental Association (ADA) and the North Carolina Dental Society. Dr. Sharma's expertise lies in prosthodontics, focusing on the restoration and replacement of teeth to improve function and aesthetics. She continually stays updated with the latest advancements in dentistry to provide the best possible care to her patients.
Outside of Dr. Sharma's professional life, she loves spending time with her 10-year-old son and prioritizes her family. She enjoys exploring new places, which allows her to unwind and discover new experiences.
Joined Team Lane
Began working at Lane & Associates Family Dentistry as a General Dentist in multiple locations.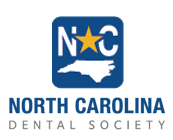 how can we help?
schedule your appointment
Our dedicated team of dental professionals is here to help make your smile story come true. Schedule your dental appointment with us today!
Doctor Schedule