Here we are again, just brushing our teeth at night and then the question pops up: Who made this? How did they come up with the idea of a brush for my teeth? Let's dive into the who, how, and evolution of the toothbrush in today's blog! 
How was the Toothbrush invented?
The original concepts of toothbrushes were developed in 3500 BC by the Babylonians and Egyptians who created tooth sticks out of split twigs. This was later developed into "chewing sticks" in 1600 BC by the Chinese and then in 700 AD the first bristled toothbrush using hog hairs for the bristles and animal bone or bamboo for the handle was invented.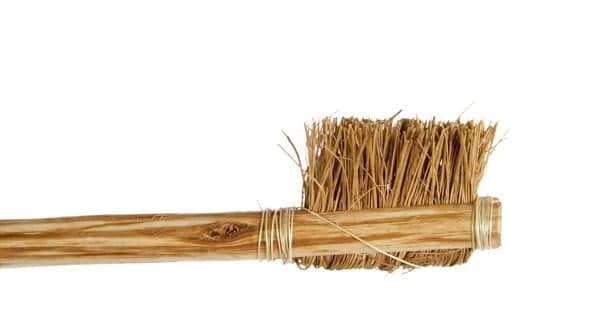 William Addis took this concept one step further in 1780 in England and developed a similar toothbrush to the ones we know today. He was also the first to begin mass production of toothbrushes, some using horsehair, hog hair, or even feathers. 
The Evolution of The Toothbrush
While these toothbrushes in the 1800s were better than, say a cloth, they still had much to be desired. Hence, the evolution of the toothbrush bristles and handles began. First, in 1927 the first plastic-handled toothbrush was invented. Then, in 1938, Nylon was invented by the DuPont Company and the manual toothbrushes we know today were created. 
Shortly after nylon-bristled brushes were invented, electric toothbrushes became popular. Then as nylon bristles were more developed, companies were able to adjust the size of the bristles to make them softer or harder. Now, we are able to pick a toothbrush based on our preference of electric vs. manual, how soft the bristles are, and even what color toothbrush we would like! 
Toothbrushes Today
Our toothbrushes today have so many gadgets and gizmos attached that we are constantly seeing new models produced. High-powered spinning bristles, gentle vibrating brush-heads, and even some with infused charcoal bristles! At the core of it all though, a toothbrush is an amazing tool to keep our dental health in tip-top shape along with daily flossing and dental cleanings every 6 months.
Schedule A Dental Cleaning at LAA 
Looking for a dental cleaning appointment in North Carolina? Lane & Associates Family Dentistry (LAA) has been in the dental field for over 40 years with locations across NC and has modern dental offices with state-of-the-art technology. If you need a dentist in North Carolina, feel free to reach out to us and schedule your next dental cleaning with LAA today!