General Dentist, Dental Sleep Medicine Provider
Dr. Cameron Noah
DDS
Dr. Cameron Noah is a Raleigh native and a graduate of Broughton High School. He graduated with honors from the College of Charleston in South Carolina with a B.S. in Biology and minor in Chemistry. In 2009, he completed his dental training at the Medical College of Virginia as well as an Advanced General Dentistry Residency. While General Dentistry is Dr. Noah's focus, the treatment of Sleep-Disordered Breathing, such as Sleep Apnea, with Oral Appliance Therapy is his passion. In 2018, he completed his Dental Sleep Medicine Residency at UNC and earned the designation of Dental Sleep Medicine Provider from the American Academy of Dental Sleep Medicine.  He is a member of the American Dental Association, North Carolina Dental Society and the American Academy of Dental Sleep Medicine. Dr. Noah enjoys golfing and fishing in his spare time. He is married to his high school sweetheart, Sarah Cross Noah. They have a son, a daughter and two Boston Terriers.
Dr. Noah currently practices in our Cary Green Level,  Garner and Knightdale locations. He also practices at Charlotte Eye, Ears, Nose and Throat (CEENTA), as an Oral Appliance Therapy Provider.
Joined Team Lane
Began working at Lane & Associates Family Dentistry as a General Dentist in multiple locations.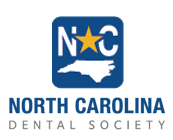 how can we help?
schedule your smile session
Our dedicated team of dental professionals is here to help make your smile story come true. Schedule your dental appointment with us today!
Doctor Schedule