General Dentist
Dr. Vanee Patel
DDS
Dr. Vanee Patel was born and raised in India. She received her Bachelor of Dental Surgery from Pacific Dental College, Rajasthan, India. She moved to the United States after her marriage in 2009. Her passion for dentistry led her to receive her Doctor of Dental Surgery from the University of Buffalo School of Dental Medicine in Buffalo, NY. Dr. Patel strongly believes that good oral health is linked to good overall health and that everyone deserves a healthy smile.
Dr. Patel is a member of the American Dental Association and the North Carolina Dental Society.
In her free time, she enjoys traveling and spending time with family and friends.
Joined Team Lane
Began working at Lane & Associates Family Dentistry as a General Dentist in multiple locations.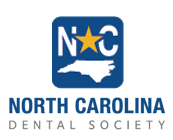 how can we help?
schedule your smile session
Our dedicated team of dental professionals is here to help make your smile story come true. Schedule your smile session with us today!
Doctor Schedule