General Dentist
Dr. Hannah Nowak
D.D.S.
Dr. Hannah Nowak (Randall) is a double graduate from the University of North Carolina at Chapel Hill. She grew up in Asheville and loves to hike & camp in the mountains. She has also competed in half marathons as a long-distance runner and her favorite race has always been the Tar Heel 10-Miler. She is a Tarheel fan through and through but her husband went to Duke, so there are a few days around March Madness that get a little intense, all in good fun though! 
She graduated from the University of North Carolina at Chapel Hill with her Bachelor's degree in Chemistry in 2016 and her Doctor of Dental Surgery degree in 2020. Dr. Nowak has her Invisalign Certification and is a Member of the American Dental Association, the Academy of General Dentistry, and the North Carolina Dental Society. 
Dr. Nowak recently made the move to Durham, NC with her husband and their two cats, Archie and Gea, and she is excited to learn more about the area. She is also an avid fan of Taco Tuesdays in which she and her husband have truly started perfecting their recipes.  
From Dr. Nowak: 
"I am very excited to join LAA, start treating patients, and help them get their perfect smiles back!" 
Joined Team Lane
Began working at Lane & Associates Family Dentistry as a General Dentist in multiple locations.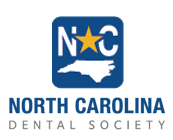 how can we help?
schedule your appointment
Our dedicated team of dental professionals is here to help make your smile story come true. Schedule your dental appointment with us today!
Doctor Schedule